LEarn more about DNA dog waste management
PooPrints is for every community no matter the size, budget, dog count, or bandwidth. 
WE WILL DOGGIE DNA WORK FOR YOU!
Learn more about what the PooPrints program would actually look like if implemented on your community. Our training team is ready to take a deep dive into our program, answer questions and introduce you to a current community that has rolled-out PooPrints at two communities!
The Basics
Need to Know – Dog Registration & Waste Collection
Science Behind PooPrints
Let's Make a Quote
Give Us All The Questions
Interview with Community Utilizing PooPrints
Can't make it to a webinar? Schedule a one-on-one consultation below.
Stephanie is our head training guru at PooPrints as well as our marketing director and overseer of Georgia sales. She is very excited to interact with you and your team to explain the basics of PooPrints!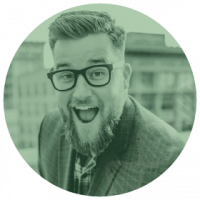 Kurtis is our NorthWest sales representative and brings energy to everything he does! He is super pumped to introduce you and your team to our interviewee and talk more about what her experience was like both times implementing PooPrints. 
J is the CEO of BioPet Laboratories, PooPrints' parent company. He has been instrumental in expanding PooPrints' footprint to 4,500 properties as well as internationally. He specializes in portfolio implementations, working with many executives, operations teams and, regionals to ensure that PooPrints' roll-out is streamlined and effective.
J will be chatting through some of the biggest questions that communities face and providing solutions so that those properties can be poop-free.