The howlidays are here and we are finally counting down single digits until the big day! Here at PooPrints, we love all things pets and we love gifts, so we decided to throw together a quick little gift guide to help you spoil all the four legged members and their owners in your family. All gifts will arrive by Christmas if ordered soon. Check them out below!
Help a loved one find out all they can about their beloved pet with a complete DNA test. The GENO PET 5.0 is the worlds best DNA test for dogs and allows owners to understand their dog's breed makeup, possible future health issues, and how to stay proactive with daily habits. You can also view all results through the PooPrints resident portal!
The sporty water bottle is perfect the four legged fitness junkie, the zoomiest dog of them all. It's attached water cup is the perfect size for any breed and allows you and your dog to stay hydrated during any activity! The bottle is super light so taking it on the go is no issue.
You know who the coffee lover in the family is. Chances are, they also are a dog lover and if so, this gift is perfect for them! This cute mug is simple but directly communicates where one's loyalty lies, to their dog. Pair this with their favorite coffee and you have an easy present checked off. 
This travel pack is the absolute best gift for those who are always on the go. They love their pet so much that they bring them along, but they don't have a good way to pack their furry friend's things.In comes your spot on gift and their troubles are solved! It's multiple packets, shoulder strap, and lined food carrier makes traveling with your pet a breeze.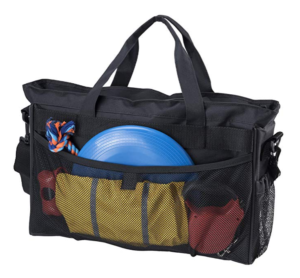 Who's the glamiest one of them all? This gorgeous collar and leash is best suited for the couturier-minded family member or friend.  This person is the type to not leave the house until their lipstick is perfect and every hair is pinned. Obviously, the same goes for their pet. Help them out the holiday season by gifting a fashion forward yet classy leash set, allowing them to always step out the door with their best paw forward. 
These adorable paw print and bone molds are the best present for those who love to bake and spoil their pup at the same time. You can purchase a pack of four allowing them to turn out a big batch of custom treats. Molds are oven, dishwasher, freexer and microwave safe.