This year has truly been one of the hardest for the multifamily industry as well as our nation as a whole. Many projects, celebrations, plans, and trips have been cut or postponed due to the global pandemic. As we near a more stabilized situation and begin to reevaluate those postponed events, make sure you are ready to jump back in!
Here are a couple of quick steps to take when preparing to reopen your community and to continue or even start the PooPrints program.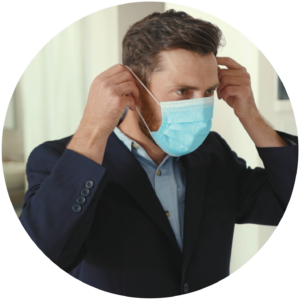 Dog Registrations
When it comes to PooPrints, dog registrations are everything! Ensuring that every single canine on-site has been registered directly impacts your sample results. 
The easiest way to retrieve an exact list of current dogs that are registered for your community is by selecting "Property Export" in the bottom left of your PooPrints account in the World Pet Registry. From here, select "Export Pet Owner with Pets" and you will receive a downloaded excel file with every registered dog and their owners information. 
START RECONCILING! Use this list and your pet ledger to figure out which dogs who have moved in since January have not been registered. Make sure these dogs get swabbed immediately for best results!
New Staff
In a high turnover industry, it is really important that staff are constantly staying up to date on community programs. If your community has received ANY new staff or undergone any management changes, let us know! Our training team is ready to help new eyes become familiar with PooPrints, the database and how to succeed with our program! Contact us to schedule training or to update any contact/billing information. 
Restock Product
The last thing you need to worry about with reopening is inventory. The worst is when you have scheduled a dog registration/swabbing and have no kits! Make sure this doesn't happen by checking your current kits and placing appropriate orders with your PooPrints representative. Staying stocked up on kits helps processing and results stay as efficient as possible which means you can recoup costs easier!